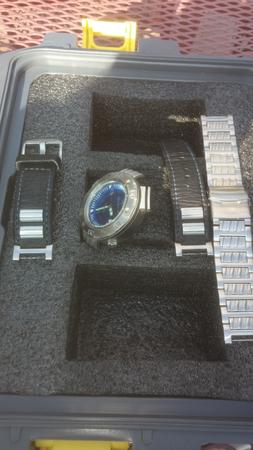 | | | | |
| --- | --- | --- | --- |
| | | add a note | |
Save
Aragon Watch
First,Aargon watches I top quality watches,this watch has two bands that are very easy to switch,it's really neat.One band is made of surgical Steel the other is made of real leather.
Second:The watch is self winding,(no battery) I am a Watch collector who is selling some of his watches to persue other interests.
3rd: When I sell you my watch I will give you two days,if the watch doesn't work as it should I will give your money back.I haven't worn this watch that much because I have many.Im a Senior,and I am not going screw anyone.
| | |
| --- | --- |
| | Detroit Metro |
| | 7 days ago |